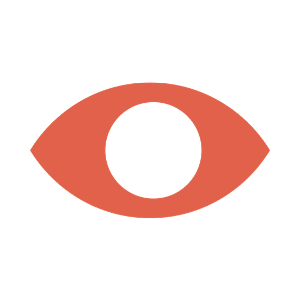 We want to establish a long-term partnership with a handful of growing companies: to identify your resources, recruit them, and help you manage your staff efficiently, while respecting them, for an enhanced performance and a better living together.
We want to guide questioning students and workers: to determine and make your talents and your identity bloom, to live what you are, fully. Dare to express, find a way to make flourish what is inside of you. Fulfill yourself.
We want to put at your services 25 years of experience in recruiting and detecting potential in companies' environment. We want to make you benefit from our capacity to see your differences and your assets, to listen and to understand your difficulties and your fears. We want to help you keep a lasting and qualitative relationship with candidates, companies, and professional partners.
Reconciling the irreconcilable, the round and the square, bringing life and humanity into the company, a system that has little to do with compassion or kindness. Harmonize the company -the mineral- and the human -this fragile and wonderful flower.
There is no ideal world, no ideal job. There are our dreams, our desires, our abilities, with which we must live, or which we can no longer ignore.

RESPECT
  Respect firstly means to listen with kindness but also with high requirements. It is not remaining passive and approving everything the Other says. 
TO KNOW MORE
To respect is to leave it free, which does not prevent from questioning and challenging.
It is:
Be impeccable with your word

Show discretion, to 

not disclose information about customers, companies or other stakeholders

Be tolerant, empathetic and compassionate

Adapt to Others, with delicacy, necessary flexibility

PLURALITY
  Plurality is a value as we are passionate about the Other. They take us out of routine, help us to challenge ourselves.
TO KNOW MORE
The Other opens us to to an ever-changing world. There is not only one model.
It is:
the open-mindedness, the curiosity
the acceptance of otherness: the diversity of companies, generations, life choices, origins, genders, histories, which fundamentally interests us
the non-conformism, the way of thinking "out of the box"

TRUST
  Trust is essential. It requires transparency, authenticity and sincerity during exchanges.
TO KNOW MORE
You can have confidence in us, share with us. On our side we will convey the messages that are key to progress, adapting to each of you. 
It is:
Be clear, simple, straightforward

Be 

reliable

Create and maintain good, friendly and ethical relationships

Help to develop your self-confidence, and enable you to restore your trust in the Other

ENERGY
Energy is our purpose: we are practical and you are waiting for results!
TO KNOW MORE
English people usually say "Life is like riding a bicycle, to keep your balance you must keep moving".
It is:
Help to transform, to change, to move forward
Take small steps, find your method and continuoulsy improve it
Not be subjected, or give up, but encourage the attempts and have the right to make mistakes

REQUIREMENT
Requirement is necessary to define objectives, measure progress and results.
TO KNOW MORE
The results is yours. We help you advance and reach the best part of yourself.
It is:
Respect a contract and an ethic with the customer, the company, the candidate
Encourage surpassing yourself and taking responsabilities for your assessments and your decisions

THE GROWTH OF COMPANIES WITH BLOOMING STONE IS:
Guiding small, medium and intermediate size enterprises, by taking the time to know their specific features, the way they operate, the trade, and its environment, the employees regardless of their job and responsibility level. Because this knowledge and this trust are what makes sucessful recruitment and mentoring.
Assessing candidates with a kind yet demanding eye. Both are compatible and necessary to make informed decisions, while keeping good relationships with a candidate pool and developing an employer brand that suits you.
Working closely and in trust with the Management and Human Resources teams, that we do not replace. A confidential and genuine relationships with employees, that we respect and listen.
THE INDIVIDUAL COUNSELING WITH BLOOMING STONE IS:
A practical support: you move forward and make concrete progress.
A support of which we assure the process, but not the solution that is fundamentally yours.
A conversation during which you talk, you think, you open up, without feeling selfish or guilty.
A process in which you have to get involved, question yourself, be transparent and dare.
A discussion that stays confidential, kind and demanding.

FOLLOW US