BLOOMING STONE
MAKE YOUR
TALENTS BLOOM
OUR OFFER
Located in Rhône-Alpes, we operate throughout France and internationally to 
IDENTIFY AND ACTIVATE… 

Nurture hidden talents, revealing yourself. Align professional life, or educational choices, with personal wishes. 
Individual coaching, academic coaching and skills assessments.

Accompany your individuality as a company, management committee. 
For recruitment, a better development of your skills, a better induction.
To guide our daily actions, enable us to make decisions, have quality relationships with our clients, partners and co-workers.
OUR IDENTITY
  There is no ideal world, no ideal job. There are our dreams, our desires, our abilities, with which we must live, or which we can no longer ignore.
Let's work together to make your identity flourish, to live what you are, fully. Dare to express what you are, find a way to bring out what is within you. Fulfill yourself.
Built throughout our experiences, our tools are a set of know-how and soft skills at the service of our clients and coachees.
Built throughout our experiences, our tools are a set of know-how and soft skills at the service of our clients and coachees.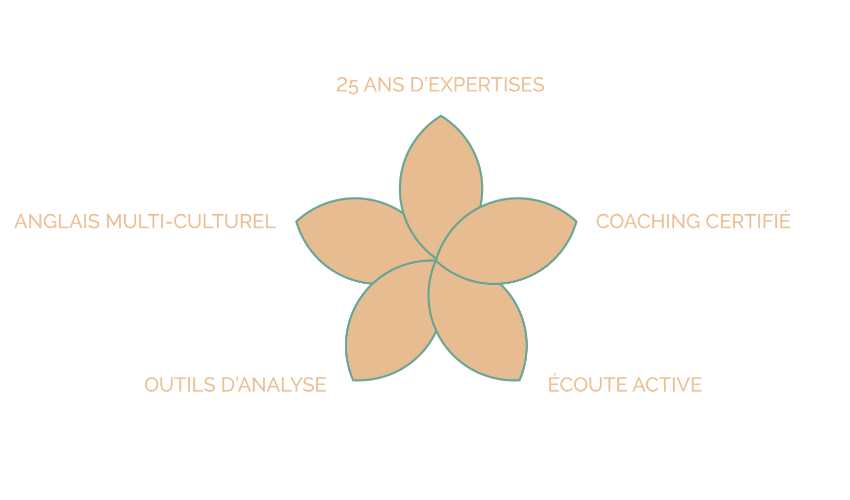 le Bilan de Compétences cela peut aussi être pour mieux vivre son job et y rester !!

Pourquoi faire un bilan de compétence ?Dans cet article découvrez Pourquoi faire un Bilan de Compétences, les 4 bonnes raisons de l'entreprendre.  Le bilan de compétences, encore peu connu de...
Sylvie stepped in as a Coach for our son when he had to make his course choice after high-school. Within a few weeks, she helped him figure out his motivations, understand what is essential to him, put words on who he is, know his strengths and his areas of improvement.
She made him question himself and guided him in a confused period. Her neutral position, her kind yet demanding approach, made him responsible for his choices during a key stage in his life.
As parents, Sylvie made us discover certain aspects of our son's personality. We trust his decisions that are now well thought out. Thank you with all all our heart Sylvie!
In more than 4 years with Clasquin and 3 years in my role as Managing Director Sylvie played an important part by restructuring the German country organization from a low performer to a contributor.
Sylvie combines the talent of being sharp in evaluating needs and characters who fits into our companies DNA and my leading style.
Sylvie knows how to get you out of the comfort zone and to think out of the box. Working with her is: being coached, mentored, challenged and tons of motivation. She is definitely a win to the organization and to whom ever is going to work with her in the future.
I worked with many Coaches and Talent Recruiter in the past but she will be one of those to whom I am looking back with the most respect.

FOLLOW US